Artisan crafted for the artist in jü...
( Jü is PRONOUNCED YOU )
Jüngmann's, Brooklyn's oldest brandy is now Jü — provocative new look, same celebrated taste.
The Story of Jü
Founded in Brooklyn by Otto Jüngmann in 1872, our family has produced small-batch, hand-crafted spirits since before it was cool. From bacchanals to formal balls, we've always believed there was an art to celebration.
That's why it came as no surprise to us when a new generation of urban pioneers rediscovered Jüngmann's, and we became a staple of New York art scene. You could find our brandy being mixed at every warehouse art opening and after-hours dance party in Brooklyn, often in the same industrial district where Otto distilled his first batch of spirits.
generation JÜ
Now a new generation of the family has returned to fulfill our brand's artistic vision. J.J. Gold, Otto's great-great-great-great-grandson, spent his twenties chasing the perfect party — from Berlin to Ibiza to Coachella — and funding the hottest startups and projects (Psyde Kicks custom sneakers, Stubble for Men cologne, and the viral Broify app). Seeking his life's next chapter, J.J. returned to Brooklyn to double down on the family business and his passion for drinking.
This one's for Jü!
With the help from our creative friends at Blandly, we've updated our look and our name to better match the freewheeling spirit of our spirits.
So like a DJ, let's artfully mix some Jü for every abstract painter, misunderstood rapper, transgressive comedian, first-wave gentrifier, and street art dilettante. This one's for jü!

jü don't follow the crowd
For those who blaze their own trail, march to a different beat, and are the first to hear about all the cool parties...
Trends pass, but style is forever. True tastemakers never ask what time it is...
If life is a canvas and every experience a work of art, always paint outside the lines...
Ingredients
1 oz. Jü Brandy
1 oz. celery juice
½ oz. eclipse-infused water
5 fermented lychee berries
2 dashes avocado bitters
1 tsp. matcha extract
Hydrogen-infused Icelandic ice
Mint leaves
Mix it
1. Chill glass for 24 hours.
2. Combine brandy, juice, bitters, matcha and water into shaker.
3. Add ice and shake vigorously at a 30 degree angle.
4. Strain mix into glass. Discard the ice.
5. Place lychee berries on top. Garnish with mint.
Ingredients
1 oz. Jü Brandy
2 oz. yuzu juice
1 oz. whipped aquafaba
2 pieces unpeeled turmeric root
Smoked Swedish licorice shavings
Rhubarb dust
Desiccated lemon slice
Mix It
1. Moisten cocktail glass with lemon. Dust with rhubarb.
2. Combine brandy, juice, turmeric and licorice into pot.
3. Heat on wooden stove for 13 minutes. Stir in whipped aquafaba.
4. Serve warm. Garnish with lemon.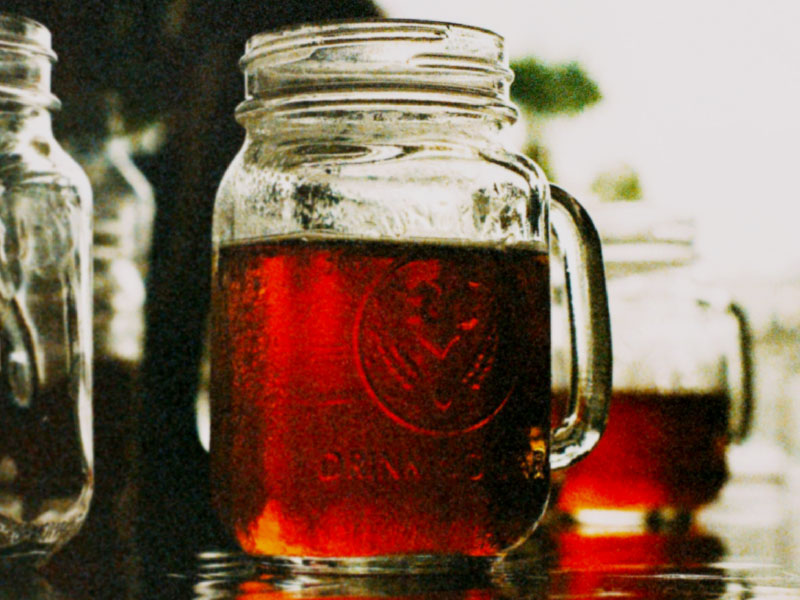 Ingredients
4 oz. Jü brandy
8 oz. mason jar
Mix It
1. Serve neat.
Enjoy jüdiciously
Please do not share with anyone under the legal purchase age for alcohol. Jüngmann's supports responsible drinking.
© Jüngmann's Distilling Co., Brooklyn, NY